This humble blog began life at transitophile.blogspot.com, and now has a domain of its own.  Lucky you!  Think of how weary your fingers used to feel, typing that extra 'blogspot' after 'transitophile.'
I grew up in the Bay Area, tried my hand at the literary life, did badly at it, and moved to Los Angeles to become a teacher.  I founded a nonprofit while there: TransitPeople, which conducts field trips for kids aboard the local public transit system.  I far prefer the TransitPeople web site to this one, because it's written in HTML and CSS in a text editor, and not through a high falutin' front end like WordPress, which spatters <div> codes everywhere like a kindergartner with a water pistol.  Click CTRL-U to look at the source code, and you'll see for yourself.  <DIV>, <DIV>, <DIV>.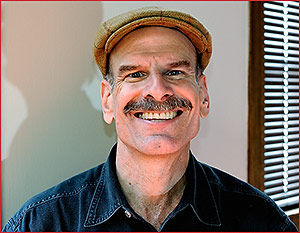 But, WordPress is easier, and allows for comments, and doesn't make me hunt for the arrow keys to type my <P>s and <BR>s.
I'm as delighted to talk about myself as the next fellow, but know what I'm up to here, and should put my cards on the table: I started this blog mostly to long-windedly explain why a straphanger like me would immortalize someone like Hank Kruzenski in a novel as full of car talk as Brothers of the Milky Way.  Brothers includes an explanation in the afterword, but here I can drone on and on and on and on about it, unedited and unconcerned about word counts, until I exhaust you and you don't care anymore.
If I know myself, I'll likely hoist up a flurry of posts related to the book, and then fall silent again.