I did it, rented a great place, gained knowledge not seen elsewhere online, think I ought to share it.
WHERE TO LOOK
Idealista.com or fotocasa.es, and I spent nearly all my time on Idealista. Some will recommend the protections afforded through a search with 'empresa municipal de la vivienda y suelo.' They may be right, but I smelled a potential red tape nightmare, and went pure private sector.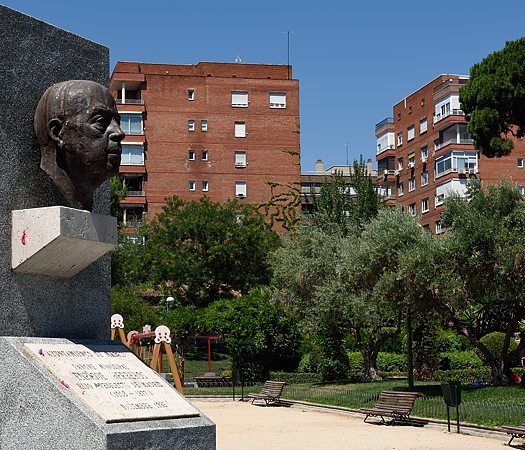 Be sure to select the Sólo cocina equipada tab under Equipamiento in the Idealista search tools dialogue, if planning to outfit your Madrid dream home with furniture from the states. Many of the snazziest Idealista listings are available at a 'fully furnished only' price premium.
WHAT TO EXPECT
Apartment owners are free to post on Idealista, but rental agencies placed the vast majority of the ads I saw in 2016. These inmobiliarias show apartments, field questions, vet applicants, explain contracts, and are generally paid for their trouble with a flat fee equivalent to one month's rent.
(Who pays the flat fee? Please look in the mirror, renter-to-be! Lo siento.)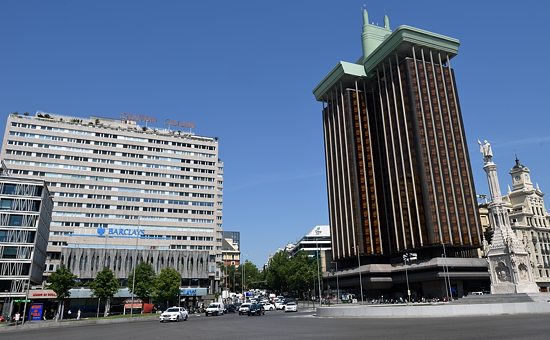 Share my horror in learning that some landlords book their apartments with multiple inmobiliarias. Idealista visitors may see several identically-illustrated listings for that 1,200 € two bedroom in Cuatro Caminos, differing only in the inmobiliaria's logo and contact number. It's the same apartment. The inmobiliaria that introduces the apartment to the eventual tenant gets dibs on the fee.
Libertarian readers may applaud this laissez-faire approach. I don't. I saw too many unready apartments in late stages of incomplete remodels. The inmobiliaria that first guided me past the construction gear and hanging cables could claim squatters' rights on that inmobiliaria fee, at least if I signed a form stating that he'd shown the property first. Yech.
Idealista lets you click on the inmobiliaria's link to see how long they've been in business.
You might thank me for a link to the ley de arrendamientos urbanos.
HOW MUCH UP FRONT?
A lot:
(♦)  One month rent for the inmobiliaria's finders' fee, as noted above, unless you manage a rental sans inmobiliaria. (As I did.)
(♦)  One month fianza, aka 'security deposit.'
(♦)  The first month's rent.
(♦)  (Usually) An aval bancario.
Aval bancario = bank guarantee. The renter provides the landlord with a bank-certified letter guaranteeing payment for the aval bancario term. Three and six month terms are typical.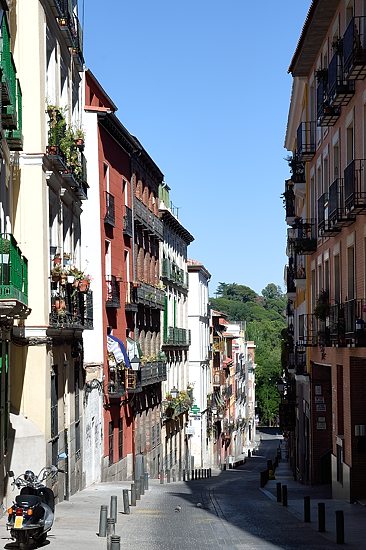 Madrileños with credit-worthy relatives and employment histories may be able to land aval bancarios without pushing big piles of chips into the pot. I couldn't. My Spanish bank set aside three months of rent in a special account that I own but can't touch. I also paid a set-up fee, a management fee and navigated a week's worth of red tape to make the aval bancario official, even though I worked with a great bank staffer and ponied up all necessary funds up front.
(Sidebar: I'll betcha a finance industry pro could profitably market streamlined aval bancarios to expats here.)
Payments are often made through online bank transfers.
NEIGHBORHOODS
Madrid nabes are well-described by others online. Don't rule out rentals in some relatively distant 'burbs served by Madrid's commuter rail system. Cercanías trains run much more often than CalTrain and Metrolink equivalents in California. I seriously considered a snazzy apartment in Aravaca, wouldn't have been much cut off from central Madrid doings if I'd rented it.
Have a look at the schedule. Six minute travel time from Aravaca to the metro at the Principe Pio transit hub, with quarter hour headways in the middle of the weekday. A subject for another post, that I may or may not get around to writing.
* * * * *
Edit, 12/10/16: Corrected subheading.
Edit, 02/10/23: Corrected gender of inmobiliaria, a mere 6+ years after the original post.