Or, a round-up of heretofore unmentioned tips for expats and expats-to-be:
MAIL AND DELIVERIES
Almost everything I once ordered through amazon.com stateside is available through amazon.es in Spain. I use the same account and log-in, have received deliveries without incident. An amazon.es CSR called to verify bonafides for my first order.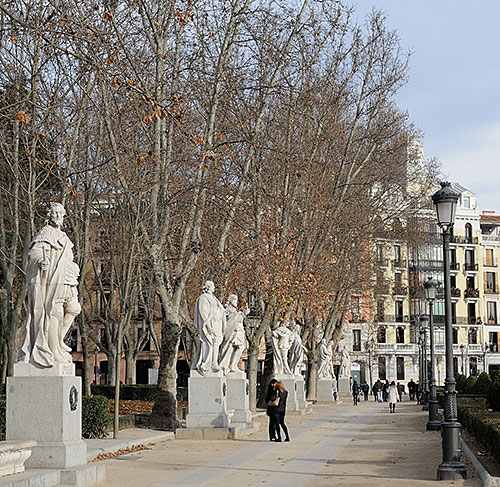 I missed a couple of print issues of the Economist after transferring my subscription, but now receive them and other items via conventional mail. Expect to plow through much red tape to book an apartado de correos post office box, if you want one.
DHL has offices all over Madrid. So does SEUR. UPS doesn't, but does deliver here, and a UPS My Choice account can be used in Spain as handily as stateside. UPS' Madrid phone number is 902 888 820.
Expect to pay through the nose to ship to the U.S. via DHL.  I did, twice.
BROADBAND INTERNET
Vodafone.es promotes high-speed fiber broadband. I got it, regularly clock downloads at close to 300 mbps, even through a VPN, and have found the service reliable, at least so far.
INTERNATIONAL CALLS
Or, more specifically: calls to the U.S.
I had good luck with PennyTalk for awhile, then luck bad enough to discourage further patronage.
I set up a Viber account, called a Los Angeles friend, chucked Viber after sampling the connection quality. Viber may legitimately complain that I didn't give them a fair trial.
I don't want to use a computer that can stare back at me, paste black tape over display camcorder lenses, and am thus an unlikely source for Skype tips. Sorry.
I tried direct dialing the U.S. from my Spain Vodafone cell phone account. The calls got through, but the Vodafone network didn't like the sudden, unexpected appearance of so many international calls on my bill, and sent dark text warnings of account restrictions.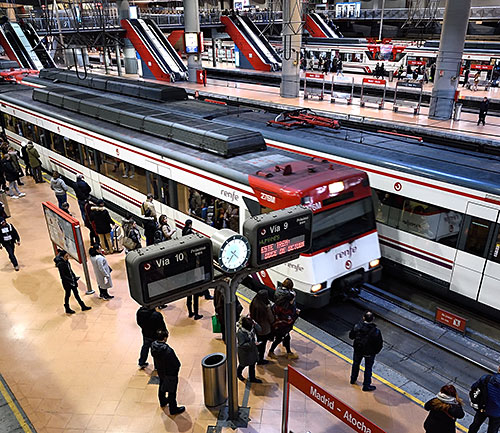 Vodafone's English tech support can be reached by dialing 22189 from a cell phone with a Vodafone SIM in it, and pressing '3.' You also can visit one of many Vodafone centers in Madrid for an all-in-Spanish yak about your plan, but should plan on arriving close to opening time, unless you enjoy long sits in waiting rooms.
After much back-and-forth, I now have:
(♦)  A 'tarifa prepago internacional' SIM in an old smartphone. The plan is separate from my regular Vodafone plan, and I use this phone only to call the U.S.
(♦)  An extra called 'International Bono' on my regular Vodafone plan. I'm fuzzy on details, but think I'm accepting a small monthly account surcharge to make relatively inexpensive calls to the U.S. As importantly, the pairing of International Bono with an account tells the Vodafone network that the customer wants to call overseas, and shouldn't be pestered with text messages about account restrictions.
(English tech support may want to tell you about an older option than International Bono. Ask the tech to check.)
I can use International Bono if I devour the minutes on my prepaid internacional SIM, regard it as a back-up.
Please note: I set up both these plans only a few weeks ago, don't yet entirely understand what I got, may write prematurely. I'm sharing what I know. I no longer receive threatening text messages, and think I can call stateside without spending a leg and an arm on future bills.
Competitors Movistar and Orange may be way better than Vodafone for expats, for all I know. I own Vodafone stock shares.
TARJETA ANUAL DE MUSEOS ESTATALES
36€ and the NIE number on your visa entitles lucky you to a Tarjeta anual de Museos Estatales, good for free admission for a year at the link-listed museums. I don't have to wait in long lines to commune with de Ribera's masterpieces at the Prado!
Strongly recommended, but you'll need that NIE to get one. Not for tourists.
(I'm sorry, tourists! Don't hate me! I was once a tourist here, too.)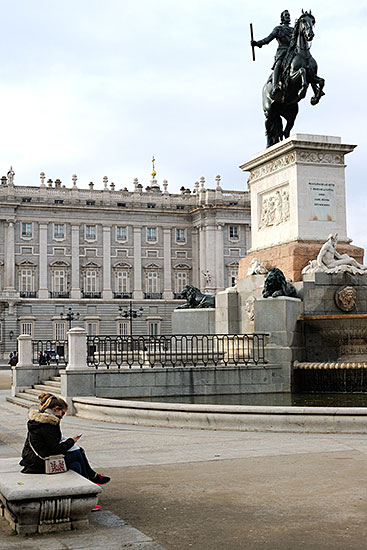 SERVICE IN SPAIN
On this very URL in 2015, I wrote:
Barcelona and Madrid both struck me as efficient, businesslike places. Some Spaniards reading that last sentence may have just coughed up coffee on their shirt fronts, but that was my impression, and I'll stick to it.
That's still my impression today, after six continuous months in Madrid. I expect deadlines to be met and businesses to open on time, and they have. Maybe I've been lucky, but I'm much more inclined to judge stereotypes-to-the-contrary as malarkey.
Some Spain businesses do close for several hours mid-afternoon.
BUSINESS RECOMMENDATIONS
Just one new one, for now: if prepared to chat entirely in Spanish, consider Euromof as a source for home office furniture.
ONLINE RESOURCES
I could point out other personal web sites, but think it smarter to hand off to fellow expat Bill Dietrich's excellent Moving from USA to Spain round-up at: http://www.billdietrich.me/MovingToSpain.html .
ExpatExchange, Expatica and Expat all host online forums for Spain expats, but I suggest visiting ExpatForum first. Me thinks you'll find the most users there.
Major Spanish-language newspapers include El País, El Mundo, La Vanguardia and ABC. Tiempo offers weather reports.
APPS
The Spanish student ready to look past Google Translate may consider:
(♦)  Diccionario RAE y ASALE (DLE). Both dictionary and teller-about-verbs, if you press the CONJ. (for conjugate) button with a verb on screen. DLE also IDs transitive vs intransive verbs.
(♦)  SpanishDict may be an easier conjugator-of-verbs for new students.
(♦)  Linguee offers uses-in-context translations of phrases uneasily translated by conventional dictionaries.
I'm happy with the official Metro de Madrid and Renfe Cercanías apps.